Book review: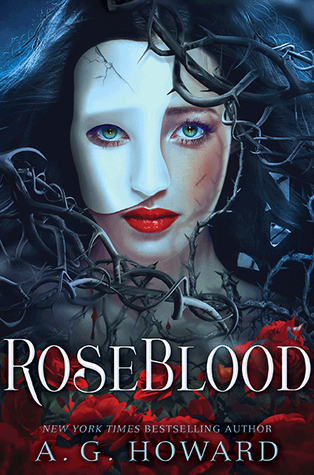 Genres: Young Adult, Fantasy, Retelling...
In this modern day spin on Leroux's gothic tale of unrequited love turned to madness, seventeen-year-old Rune Germain has a mysterious affliction linked to her operatic talent, and a horrifying mistake she's trying to hide. Hoping creative direction will help her, Rune's mother sends her to a French arts conservatory for her senior year, located in an opera house rumoured to have ties to The Phantom of the Opera.
At RoseBlood, Rune secretly befriends the masked Thorn—an elusive violinist who not only guides her musical transformation through dreams that seem more real than reality itself, but somehow knows who she is behind her own masks. As the two discover an otherworldly connection and a soul-deep romance blossoms, Thorn's dark agenda comes to light and he's forced to make a deadly choice: lead Rune to her destruction, or face the wrath of the phantom who has haunted the opera house for a century, and is the only father he's ever known.
Review
I really wanted to read this book because I got it at the beginning of this year and I absolutely fell in love with the cover. And after having read The Phantom of the Opera by Gaston Leroux, I was very curious to see what this book would be like.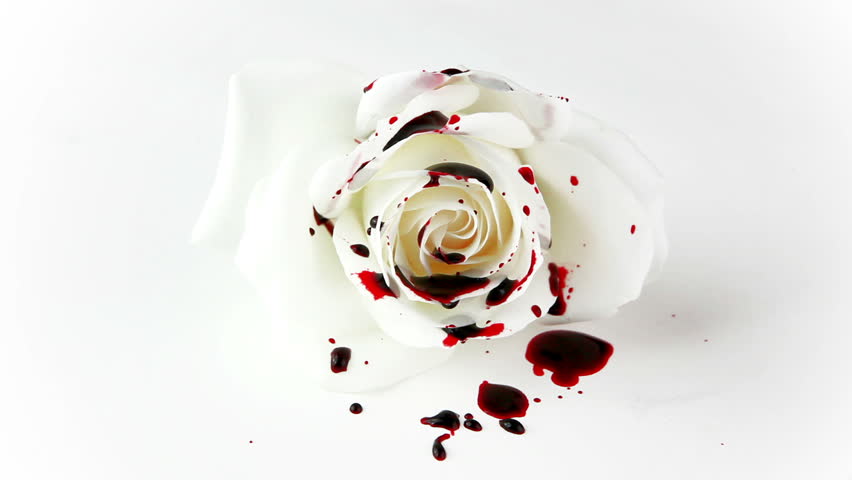 "How precious and fragile the bond," he'd said. "It can be heaven or utter hell"
The first thing that I have to mention is the fact that this book took me quite a while to read (roughly two weeks). When I really get into a book, I will sit somewhere and read for hours on end. One thing that bothered me quite a bit is that the author uses the terms incubus and succubus so as to not repeat "psychic vampire" all the time, but they aren't the same thing. A succubus is a female demon believed to have sexual intercourse with sleeping men, whereas an incubus is a male demon believed to have sexual intercourse with sleeping women. I also didn't like the fact that most of the characters came across as being "flat, plain" with not enough development, for example, Rune's friends from the new school.


I have already mentioned the fact that I love the cover, I also like the red (burgundy) font in the book. This book is told in dual points of view, which is interesting because Rune and Thorn are two different characters and being able to read two sides to the same story is refreshing. Another thing that is interesting is that, at the beginning of every chapter there is a quote (some of them are from The Phantom of the Opera by Gaston Leroux).
"But I must not be seen, for I would haunt their dreams".
A part of myself likes the fact that when it's in Rune's point of view it's in first person but then another part of myself doesn't like it, because she isn't my favourite character and while I was reading this book, I felt like I couldn't really connect to her because she's really superstitious but at the same time she forces herself to make sense of strange situations.
Thorn
When the book is in Thorn's point of view it's in third person, which disappointed me a little bit because he is one of my favourite characters and I would have liked for his point of view to be in first person. He has such an interesting but sad background, and I like the fact that he didn't turn out to be crazy, even after having been under the care of The Phantom.
Diable (the cat)


This cat is an important part in this story and he has to be one of my favourite characters because he's loyal and extremely smart, he understands when people talk to him. I really like the fact that he can sneak around without people noticing and he can open doors (not all pets can do that, can they?)
Erik


As I have read The Phantom of the Opera written by Gaston Leroux, I already knew what he was going to be like to an extent, and I can say that I liked him in that book. I also like Erik in this book, even though he seemed to be a bit more deranged.
The love in this story is instant-love. On the one hand, I like this kind of love but I normally only like it when werewolves are concerned (I don't know why, but I just like the whole idea of soulmates). And on the other hand, it just seemed a bit too unrealistic. In my mind, it would have been better if there had been a bit more of a development between them.
"Laughter echoed outside my door along with the sound of my four friends horsing around. Hearing them, wanting to be with them, hurt more than I thought it would. I know they're safer if I avoid them. But why did they have to be so great? And why did I let them into my heart?"
Ultimately I have to say that I did like the book although I most definitely can't say that I loved it because if I had, I would have read it much quicker that I did.
Rating:
I give this book a 3 out of five.
Admi Megs